Bring Your Own Device, or BYOD, programs have changed businesses approach to hardware.
A 2015 report by Tech Pro Research showed that 74% of the organizations surveyed are already using or planning to implement a BYOD, or Bring Your Own Device, program. BYOD programs are often viewed from two sides of the same coin with the employees wanting to use their own cellphones, tablets and laptops for work while business feel that security issues and IT support problems will cause the unnecessary risks for the business. What is the reality of it and how can you build a BYOD program that works for the employees and be secure for the business?

Let's talk security first. In this day and age, we routinely hear news stories about companies being hacked. In 2015, it was reported in a report by the CyberEdge Group that more than 70% of organizations experienced at least one successful cyber attack in the past 12 months. Is this enough to keep you from starting a BYOD policy? The answer is no. Just like our bodies protect our core when in harsh situations, you should do the same in your business. Secure your business applications and infrastructure so you don't have to secure the end-user devices.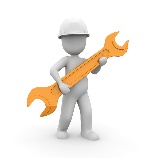 Let's face it, people treat their smartphones as if they are an extension of their arm… never far away and always ready to use. Why not use this to your business advantage? A proper BYOD program will 1) Cut the cost on devices, 2) Improve employee satisfaction, 3) Potentially increase employee work hours due to anytime anywhere access, 4) Provide access to skilled talent since Millennials now make up the largest segment of the workforce (U.S. Bureau of Labor and Statistics), and 5) Simplify business process via the development and deployment of mobile apps.
Here are some statistics to think about:
Gartner believes that by 2017, one in two firms will no longer provide devices to their employees.
A 2013 study by Dell showed that 59% of IT decision makers believe they would be at a competitive disadvantage by not embracing BYOD.
Cisco recently reported a 96% increase in the use of smart devices over the past two years but the mobility costs have reduced by over 30% due to their BYOD program.
So, is BYOD right for your company? It most likely is and Reedy Creek Enterprise Solutions will partner with you to determine if that is the case as well as how best to implement a BYOD program.