The good, the bad and the UGLY about Windows 10.
In Parts 1 and 2 I discussed the good and the bad surround Windows 10.  In Part 3, I will touch on some of the more troublesome aspects of the new operating system and how this may impact your decision to migrate your business computers.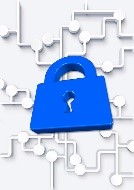 PRIVACY:  We have all heard about "Big Data" but most of us don't know what it is.  Simply put, tons of organizations gather information on what you do on the Internet... where you shop, where you eat, how you exercise and more.  Assembling and analyzing all this data and coming up with patterns and expected behaviors/preferences/likes/dislikes is what "Big Data" is all about.  Google and Apple have been gathering user data for years and now Microsoft is getting into the fray.  Windows 10, by default, is gathering data on nearly everything you do on your computer.  You can go into the Privacy setting and turn off what you don't want Microsoft to collect, but unless you do that, Microsoft is amassing data.  Business owners should work with their IT team and look very closely at these settings to make the hard choices regarding what should and what should not be active.

WI-FI SENSE:  Wi-Fi Sense is an attempt to make it easy to share Wi-Fi credentials with others so they can connect to the same network.  If you used the Express Settings when you installed Windows 10, this feature is on by default.  In a business environment, this feature should be turned off.  However, in a private environment, Wi-Fi sense may be considered.  At home, this may be handy because you do not have to tell visitors what your Wi-Fi settings are and they can still obtain Internet access (as long as they are running Windows 10 and have this feature active).  At the minimum, Windows 10 users should disable two settings:
Connect to suggested open hotspots: Do you really want your computer to automatically connect to an unsecured, open hotspot deemed "good" by Microsoft.  The "Good" status is based solely on whether previous users obtained a good connection.  A secure connection is not considered.
Connect to networks shared by my contacts: Just because a user has friended someone on Facebook is no reason to allow them access to your wireless system if they happen to be in the area.  Not a good security practice.
MICROSOFT UPDATES:  When you navigate in Windows 10 to the Advanced Options within the Update and Recovery setting you will notice that you have two options regarding Windows Updates.  You can have the system update automatically and reboot as necessary or you can schedule a reboot.  Did you notice there was no option to pick and choose what updates to install?  That is right, Microsoft is now forcing updates on all Windows 10 systems.  Anyone who has worked in the IT arena for even a little while understands that if a Windows system starts to behave poorly, you check two things.  "Did the user install anything just before the problems started?" and "Did the user recently perform a Windows Update?"  Well, one of those questions no longer needs to be asked.
The Windows 10 features mentioned over the past three blogs really only scratch the surface of the new Windows 10 operating system.  The new Edge browser, Cortana, ability to swap between desktop and tablet modes and other positive features outweigh the bad decisions Microsoft made with regards to the more condensed Start menu, less than impressive Store and the failings in the default email app.  For those concerned about privacy, take your time to fully understand all the settings you can change so you can decide what data Microsoft gathers and what you want to keep private.
Reedy Creek is available to assist businesses decide on whether or not to migrate to Windows 10 during the "Free Upgrade" period or if some computers are already using Windows 10, how to ensure the devices are properly configured.